There are many lawn bowls clubs in Edinburgh, each with their own unique history and atmosphere. Some of the most popular clubs include the Edinburgh Lawn Bowls Club, the Leith Lawn Bowls Club, and the Morningside Lawn Bowls Club.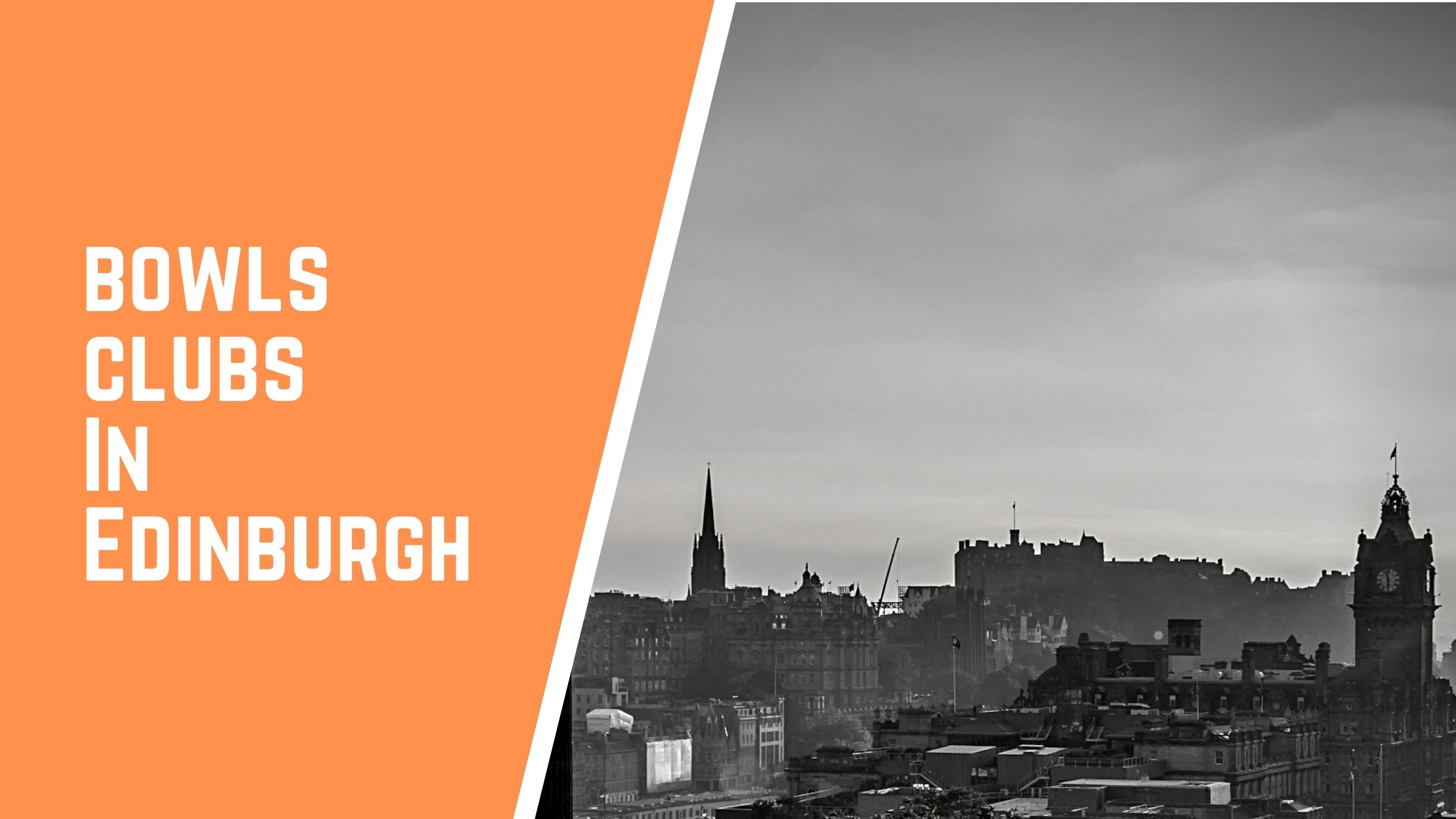 Bowls Clubs In Edinburgh
Ardmillan Bowling Club
Ardmillan Place, Edinburgh, EH11 2JU
surface: outdoor
Bainfield Bowls Club
34 Hutchison Crossway, Edinburgh, EH14 1RU
surface: indoor/outdoor
Balbardie Indoor Bowls Club
Bathgate Sports Centre, Balbardie Park of Peace, Bathgate, Edinburgh, EH48 4LA
surface: indoor
Beechwood Bowling Club
11 Roseburn Street
Edinburgh
EH12 5PR
surface: outdoor
Blackhall Bowling Club
21 Keith Row
Edinburgh
EH4 3NL 
surface: outdoor
Braid Bowling Club
Cluny Gardens
Edinburgh
EH10 6BR 
website: www.braidbc.co.uk
surface: outdoor
Brunstane Bowling Club
Brunstane Road
Edinburgh
EH15 2QN  
surface: outdoor
Caledonian Bowling Club
36 Russell Road
Edinburgh
EH11 2LP
surface: outdoor
Cameron House and Prestonfield Bowling Club
Prestonfield Avenue
Edinburgh
EH16 5EU 
surface: outdoor
Castle Park Bowling Club
West Loan
Prestonpans
Edinburgh
EH32 9HR 
surface: outdoor
Colinton Bowling Club
Kennedy Pavillion
49a Redford Road
Edinburgh
EH13 0AB
surface: outdoor
Coltbridge Bowling Club
Coltbridge Garden
Edinburgh
United Kingdom
EH12 6AO
surface: outdoor
Corstorphine Bowling Club
Saughton Road North
Edinburgh
EH12 7HQ
surface: outdoor
Craigentinny Bowling Club
Craigentinny Crescent
Edinburgh
EH7 6QA
surface: outdoor
Currie Bowling Club
Lanark Road West
Currie
Edinburgh
EH14 5RT 
surface: outdoor
Danderhall Bowling Club
Edmonstone Road
Danderhall
Edinburgh
surface: outdoor
Dean Bowling Club
18 Comely Bank Terrace
Edinburgh
EH4 1AS 
website: deanbowlingclub.com
surface: outdoor
Deantown Welfare Bowling Club
70 Whitecraig Avenue
Whitecraig
Musselburgh
Edinburgh
EH21 
surface: outdoor
Dudley Bowling Club
Dudley Grove, Leith, Edinburgh, EH6 4QP
surface: outdoor
Edinburgh Bowling Club
4 Meadow Lane, Buccleugh Street, Edinburgh, EH8 9NR
surface: outdoor
Am I missing your club?
If your club is missing from my list please reach out and contact me here and I will be sure to update my list.